I nostri Servizi
General Contractor
Cola Impianti, as General Contractor, arises as customer's global interlocutor reference, supporting the client with its engineering and technology skills, through the purchase of equipment, installation and activation, as well as maintenance and handling of the mechanical systems.
Cola Impianti is able to offer and handle, on international scale, bespoke and custom-made equipments and solutions, ensuring control during every stage and

activities of the project, coordinating the various partner companies and taking charge of the responsibility for the entire work.
Cola Impianti makes his own every client needs and objectives: the feasibility study, made during the preliminary stage, allows estimating project's real result chances, in perfect agreement to customer's expectations. Timelines and deadlines are strictly observed and the lack of intermediate steps ensures high quality standards at any times.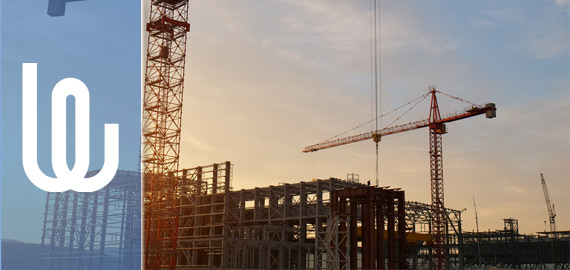 Cola Impianti Today
The Know How
As customer's global interlocutor reference, supporting the client.
Cola Impianti is nowadays the excellence, regarding specialization and reliability, in design, construction and maintenance of industrial systems; as well as regarding hard and soft facilities management of the largest real estate (Globa - Service Facility) Concerning renewable energy, Cola Impianti's know - how is entirely aimed toward consumption reduction and optimization, concentrating the most on research and innovation.