Cola Impianti, operating since the '30s
History and Mission
Cola Impianti, is a company operating since the '30s, as a General Contractor in industrial, hospital, subway and civil sectors. The Company can boast today over ten years experience in the construction and maintenance of many primary importance infrastructures all over the country.
A passionate management, high-level proficiency, led by a conception of business and management oriented towards partnership, internationality and constantly looking towards future.

The Company is made of high skilled engineers and technicians, used to obtain the higher performances and quality standards through the team work, opinions exchange, insights and ideas exchange, and last but not least, a constant collaboration and feedback with the client. In the hospital sector, Cola Impianti has a 18 years old partnership with the "Policlinico Gemelli" of Rome, while among metropolitan sector is a partner of Metro C ScpA and Metro B1 and sc to R.L.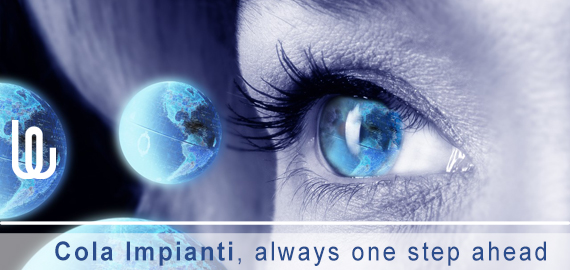 Cola Impianti Today
The Know How
As customer's global interlocutor reference, supporting the client.
Cola Impianti is nowadays the excellence, regarding specialization and reliability, in design, construction and maintenance of industrial systems; as well as regarding hard and soft facilities management of the largest real estate (Globa - Service Facility) Concerning renewable energy, Cola Impianti's know - how is entirely aimed toward consumption reduction and optimization, concentrating the most on research and innovation.